globaltoken
MULTI-ALGORITHM cryptocurrency
60 ways to mine

GlobalToken (GLT) is the world's largest proof-of-work cryptocurrency with support for 60 mining algorithms, the most algorithms of any cryptocurrency.
WHAT IS global token
GlobalToken (GLT) is the world's largest proof-of-work cryptocurrency with support for 60 mining algorithms, the most algorithms of any cryptocurrency. This optimizes for mining, which increases transaction speed and lowers costs, making GLT ideal for daily use. Founded in 2016, GlobalToken uses peer-to-peer technology to operate with no central authority: managing transactions and issuing money are carried out collectively by the network. The core team maintains an official mining pool for all algorithms at all times to support the network on 7 continents, increasing access and reducing latency to the network. Masternodes are available for 50,000 GLT to contribute to the network.
faster than bitcoin
One of the key requirements to creating a coin built for daily use is fast confirmation times. GlobalToken transactions can be confirmed in as little as 60 seconds. When using Instant Send, users can send GLT instantly between wallets.
Low transaction fees
We think transaction fees have gotten out of hand. The aim of cryptocurrency is to decentralize payments in the attempt of lowering overall fees, which is why GlobalToken is adamant about keeping our transaction fees low.
provably fair
With no pre-mine, GlobalToken is built for fairness. Since there is no large coin supply, GLT has a unique opportunity to create a large organic community that will ultimately promote strong and stable growth moving forward.
difficulty
Every minute a block is mined and every block mined, the GLT network will readjust the PoW difficulty.
Coin supply
The total Supply of the GLT will amount to approximately 168,000,000 coins. With an increased number of coins, we can create the most secure P2P network and also help ensure enough volume for our community.
Safety
Large coin supply ensures the safest possible P2P Network, with enough volume for the community. Further we divide the hash power to 60 mineable algos. This makes a 51% attack almost impossible.
glt coin specification
GlobalToken is actively traded on 8 exchanges
Codebase: Bitcoin
PoW Phase : Active
Block Size : 10MB
Transaction Size : 1MB
TPM / Transactions Per Minute : 44247
TPS / Transactions Per Second: 737.45
MultiShield Retargeting (DGB powered)
Merged Mining Enabled (NMC powered)
AuxPoW Enabled
Equihash/Zhash (AuxPoW 2.0)
InstantSend Support
Wallet Download Links
masternode details
links
algorithms
60 algorithms reduces the chance of a possible 51% attack by the factor 60. An attacker would need 51% of every mining algorithm.
1. allium
2. arctichash
3. argon2d
4. argon2i
5. astralhash
6. blake2b
7. blake2s
8. c11
9. cpu23r
10. cryptoandcoffee
11. dedal
12. deserthash
13. eh192
14. equihash
15. globalhash
16. groestl
17. hex
18. hmq1725
19. honeycomb
20. jeonghash
21. keccakc
22. lyra2rev2
23. lyra2rev3
24. lyra2z
25. mars
26. neoscrypt
27. nist5
28. padihash
29. pawelhash
30. phi1612
31. phi2
32. quark
33. qubit
34. rickhash
35. scrypt
36. sha256d*
37. skein
38. skunkhash
39. timetravel10
40. tribus
41. x11
42. x12
43. x13
44. x14
45. x15
46. x16r
47. x16rt
48. x16s
49. x17
50. x21s
51. x22i
52. x25x
53. xevan
54. yescrypt
55. yescrypt_r16v2
56. yescrypt_r24
57. yescrypt_r32
58. yescrypt_r8
59. yespower
60. zhash
*sha256d is the default algorithm
Where to Mine GlobalToken
GLT can be mined on our Official Pool
with global stratum servers from
Crypto and Coffee.
All locations are monitored 24/7 for uptime
Payout every 10 minutes
Minimum payout is 1 GLT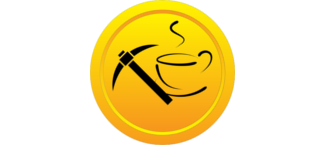 wallet DOWNLOADS
Windows
Linux
ARM Linux
MacOSX
What makes GlobalToken different
GlobalToken launched with no pre-mine as a Fair Coin distributed to all users. Our transaction times are 10 times faster than Bitcoin with very low fees. Our team is the beating heart of our blockchain. We continually update our roadmap with progress and share ways for the community to directy get involved.
The purpose of glt
GlobalToken's main purpose is to ensure fast worldwide online payments. As the GlobalToken blockchain is faster and more secure than Bitcoin providing an ideal enviroment for transactions.
speed
Faster blocktime means that confirmations on the blockchain are processed much faster than Bitcoin. These fast confirmations also reduce fees compared to Bitcoin.
miner friendly

Supporting 60 algorithms we invite all miners to try our Official Pool to start earning GlobalToken today!
merchant friendly

GlobalToken is ideal for Merchants, Webshops or Local Stores. With limited time performing a transaction in a retail environment, GlobalToken's quick block times make GLT the recommended cryptocurrency for retail sales. Payments with GlobalToken are easy, fast, and secure. The total supply of 168,000,000 GLT ensures a safe peer-to-peer network, with more coins available than Bitcoin this allow users to easily transact the cryptocurrency.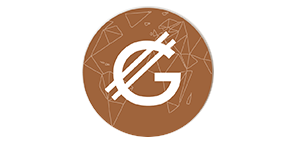 Pawel
Dev / Founder
Is the developer responsible for all wallets and non-web development. He has experience in C++, C, C#, PHP, jQuery/Ajax/Javascript, Java, SQL, HTML, CSS. Feel free to message him any time with any questions about GLT!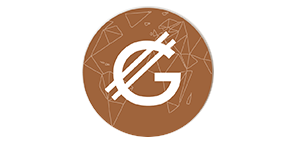 Astrali
Community Moderator
He conscientiously moderates the Telegram and Slack community.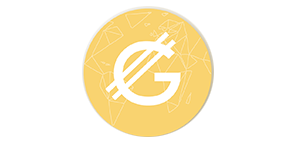 Tetteh
Support and Management
He helps with the community correspondence and assists with the management of the project.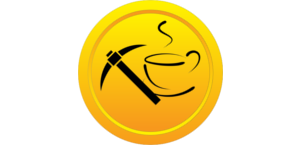 cryptoandcoffee
Team Position
Maintainer of our primary pool.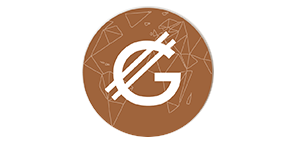 Sasman19
Team Position
Community moderator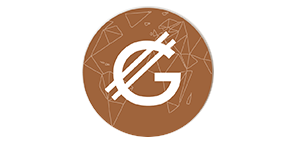 Jeong760
Team Position
Core member